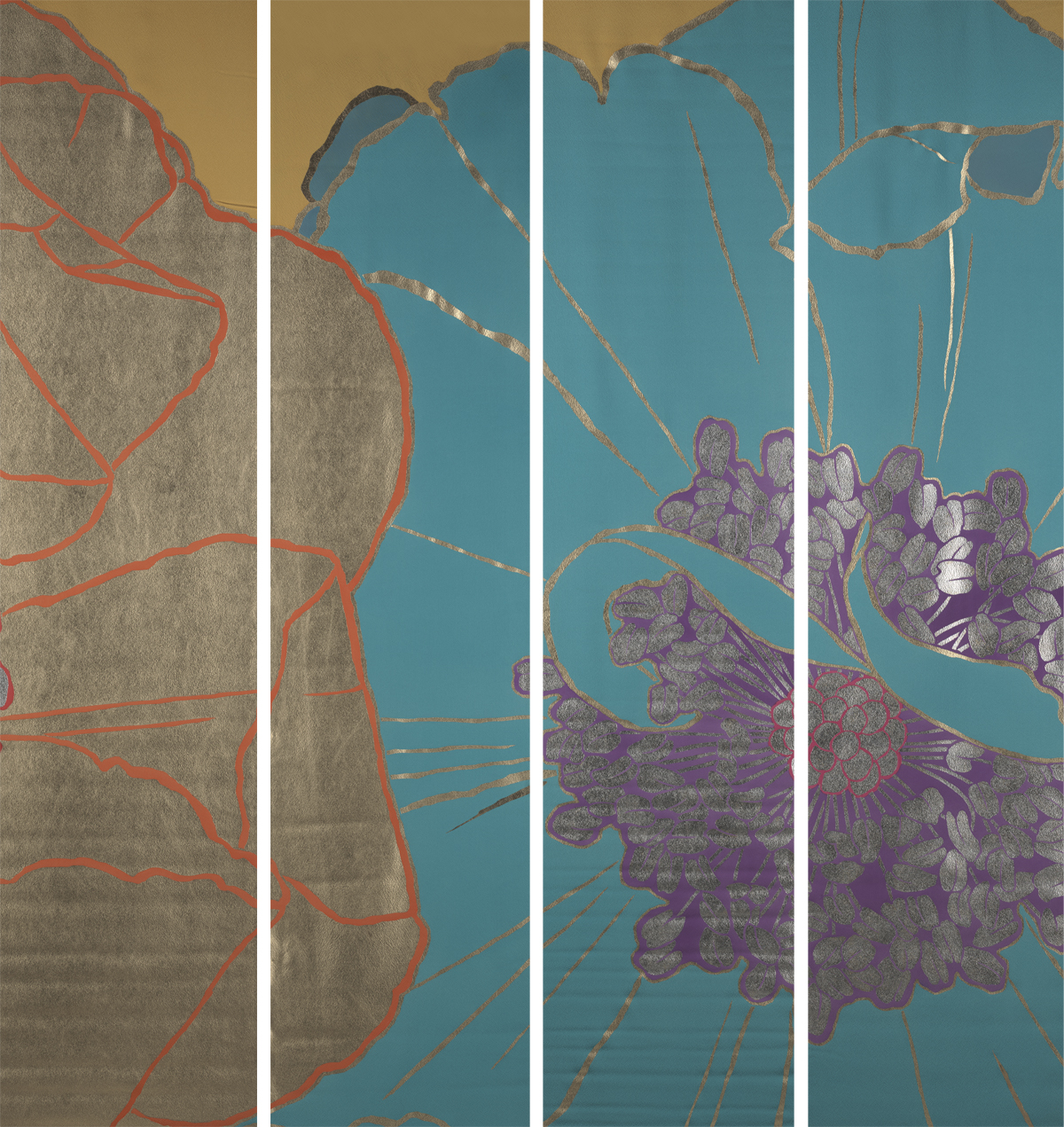 Ikki Kusano - Botan Blue
dye, gold leaf imprinted and dyed on silk - original
giclee print:
Hahnemuhle German Etching paper (museum quality 100% cotton fine art paper)
Matt finish/Has a border of 2 inches
Ships in 2-5 days
IKKI KUSANO
Ikki Kusano was apprenticed to the renowned traditional kimono dyer, Mokusen Amano in Kyoko immediately after graduation from Ritsumeikan University. At the age twenty-nine, he founded his own atelier Ikki Design Studio as a kimono designer and dyer. Ikki is known for his signature modern traditional design defined by simple yet dynamic compositions and bold colors. He is considered to be one of the master kimono designers.